Customization Services for Sunglasses
We offer Customization Services for Sunglasses, Eyeglasses and Eyewear Packaging. Our customization services including Laser, Silk Printing and Hot Stamping.
Our customization services are fast, efficient, and affordable. We offer competitive prices and fast turnaround times, so you can get your sunglasses customized and ready to go in no time. Plus, with our no minimum order quantity, you can order as many or as few pairs as you need.

Our professional team provides most suitable solution according to your needs.

We use high-quality materials and workmanship to ensure your products are durable, beautiful and comfortable.

We provide fast, flexible and convenient service, no matter how much you order, we can deliver on time.

Our reasonable price and strong competitiveness can help you save costs and increase profits.
---
Silk printing on sunglasses is a process of transferring ink onto the sunglasses frames or temples through a mesh, using a squeegee/roller to fill the open apertures. It is a traditional print technique that can create various patterns and designs on sunglasses. The colors we do most are White, Black, Silver and Gold. We also do customized color as request.

---
Laser on sunglasses is the process of using a laser to engrave or etch a design, logo, or text onto the surface of the frame or lens of the sunglasses. This marking method is precise and durable and provides a high-quality finish. leaving behind a design that is permanent and will not fade or peel off. There is no color option for laser.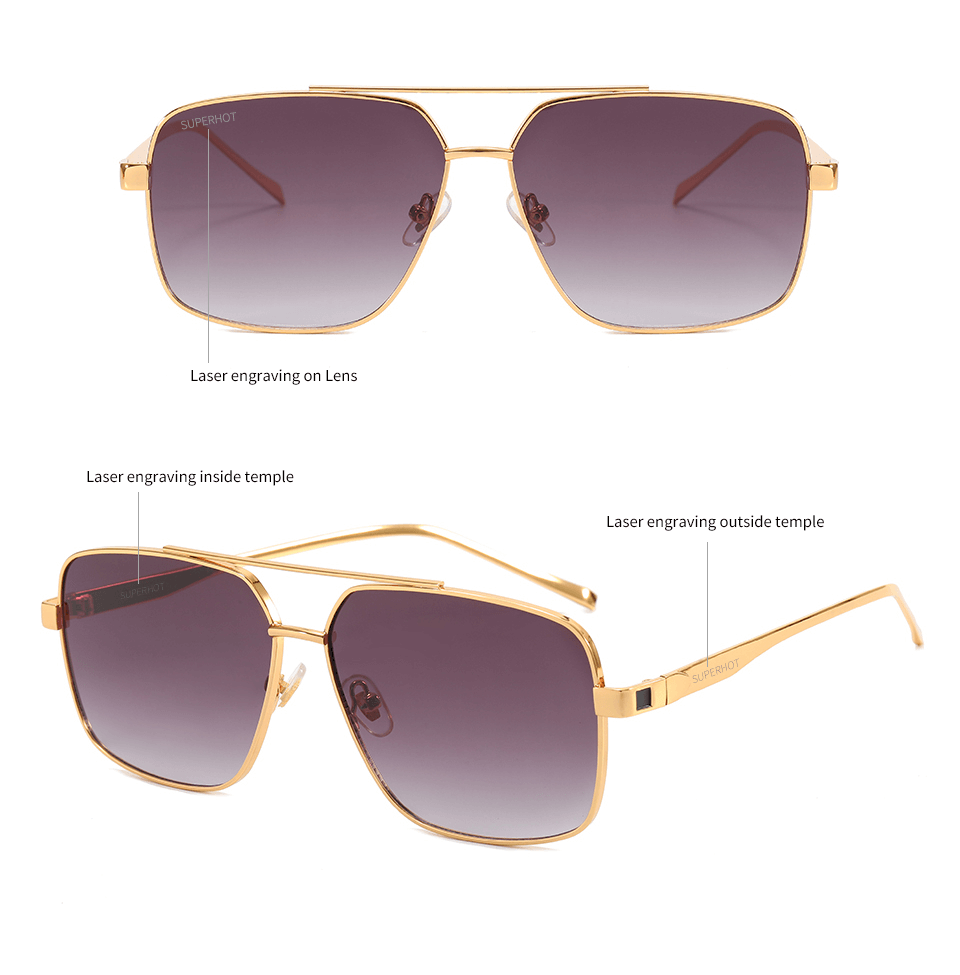 ---
Hot stamping on sunglasses is a process that uses heat and pressure to transfer foil or color to the frame or temples of the sunglasses. It gives metallic luster effects and the logo have a slightly raised effects. Hot stamping is commonly used in the sunglasses industry to add branding or decorative elements to the frames. The colors we do most are Gold, Silver, White and Black. We also have Rose Gold, Gun Grey Color and Matte Silver color.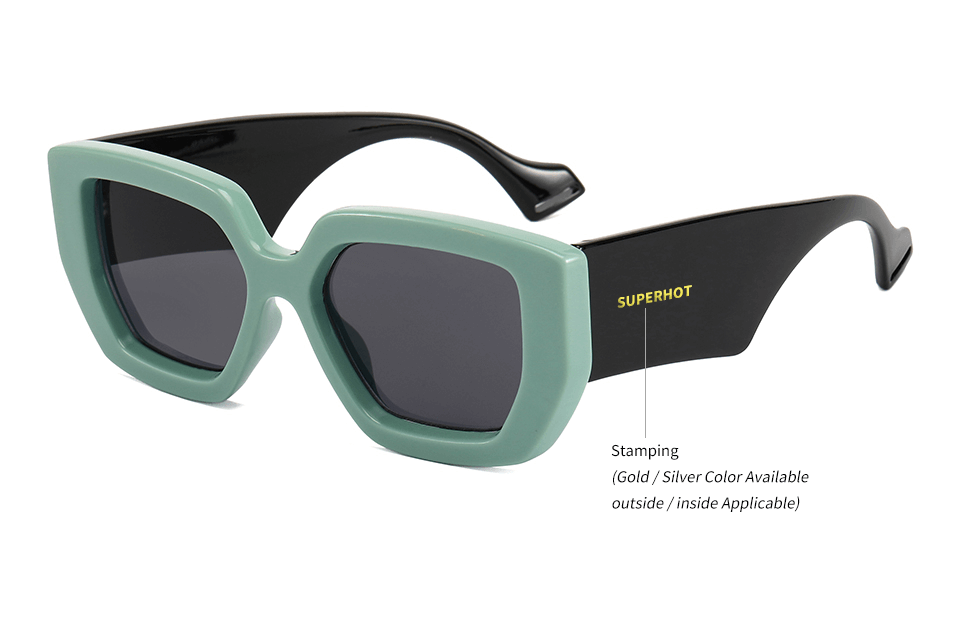 Superhot Eyewear - Leading Sunglasses Supplier from China
Company Info
Terms & Policy
Newsletter

Subscribe

New Arrivals Weekly
Join our community